eemmmmyy

Herro~! My name is Emmy!
I'd prefer to be called Chii~ owo;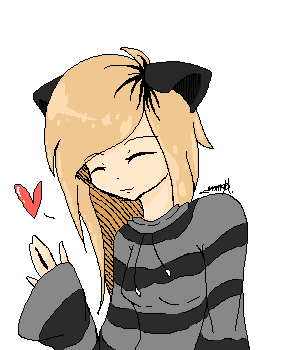 Oh gawd... I'm finally 13 years old...
I'm so old.
GEEZ
I'm finally the legal age for many internet usages~
I made files when I was a lot younger even though I wasn't the right age (usually 13 y/o) but now I am finally this age... I can say my age and nobody can stop me~
huehuehuehue
A Pixel that I will never work on...
Relationship
:
Single
Mentally dating an/a anime/manga character...
My average day quote, "
I'm hungry
"
(
beautiful ain't it?
)
Favorite Subjects(in School)
: Art,Math,Reading
Favorite Youtubers
: Pewdiepie, ChoaticMonki, TastyNetwork, ENM (Epic Network + Music), etc.
Deviantart
|
Gaiaonline Freebies
|
Gaiaonline Profile
Favorite outfits

Join date:
July 8, 2010 (12 years ago)
Profile last edited:
March 26, 2014
Last logged in:
May 4, 2014
Birthday:
March 17 (29 years old)
<<
Viewing 48 - 62 of 62