Ivoran

I'm 13 years old and have terrible memory. I love animals, the colour blue, rainbows and cake!
I live in New Zealand, so the seasons are back to front for most of you! >:D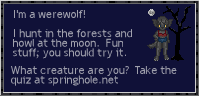 I don't go on that much, sorry, so it might take me a while to reply to something.
~~Profile by Rose Mouse~~
I have an adorable cat called Edmund. He's slightly crazy, but I love him!
Favorite outfits
This person is a site artist
Join date:
July 31, 2010 (13 years ago)
Profile last edited:
August 31, 2011
Last logged in:
October 26, 2011
<<
Viewing 60 - 74 of 74